< Back to news
Dance Chats: Commercial vs. Concert Dance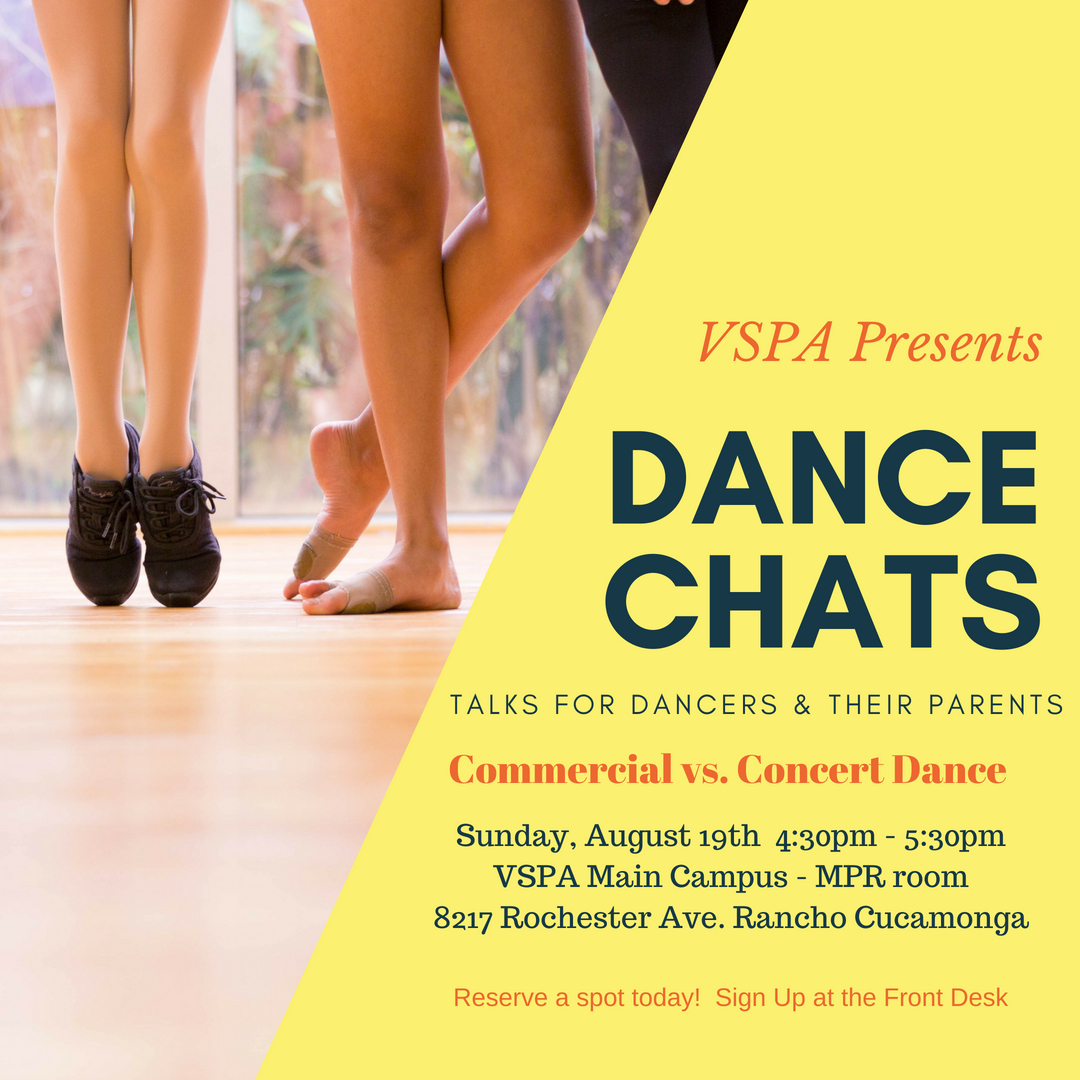 This Dance Chats is an opportunity to discuss the difference between commercial and concert dance. This talk is open for parents and students.
Come prepare yourself for a future in the professional dance world and learn the best way to achieve your goals! Topics will range from nutrition and self-care to social media and dance.
Reserve your spot at the front desk today!
Event Details:
Date: Sunday, August 19, 2018
Time: 4:30PM – 5:30pm
Location: Main Campus: 8217 Rochester Ave. Rancho Cucamonga, MPR Room
Cost: FREE!