< Back to news
Summer Showcase 2021: Totally Awesome 80's!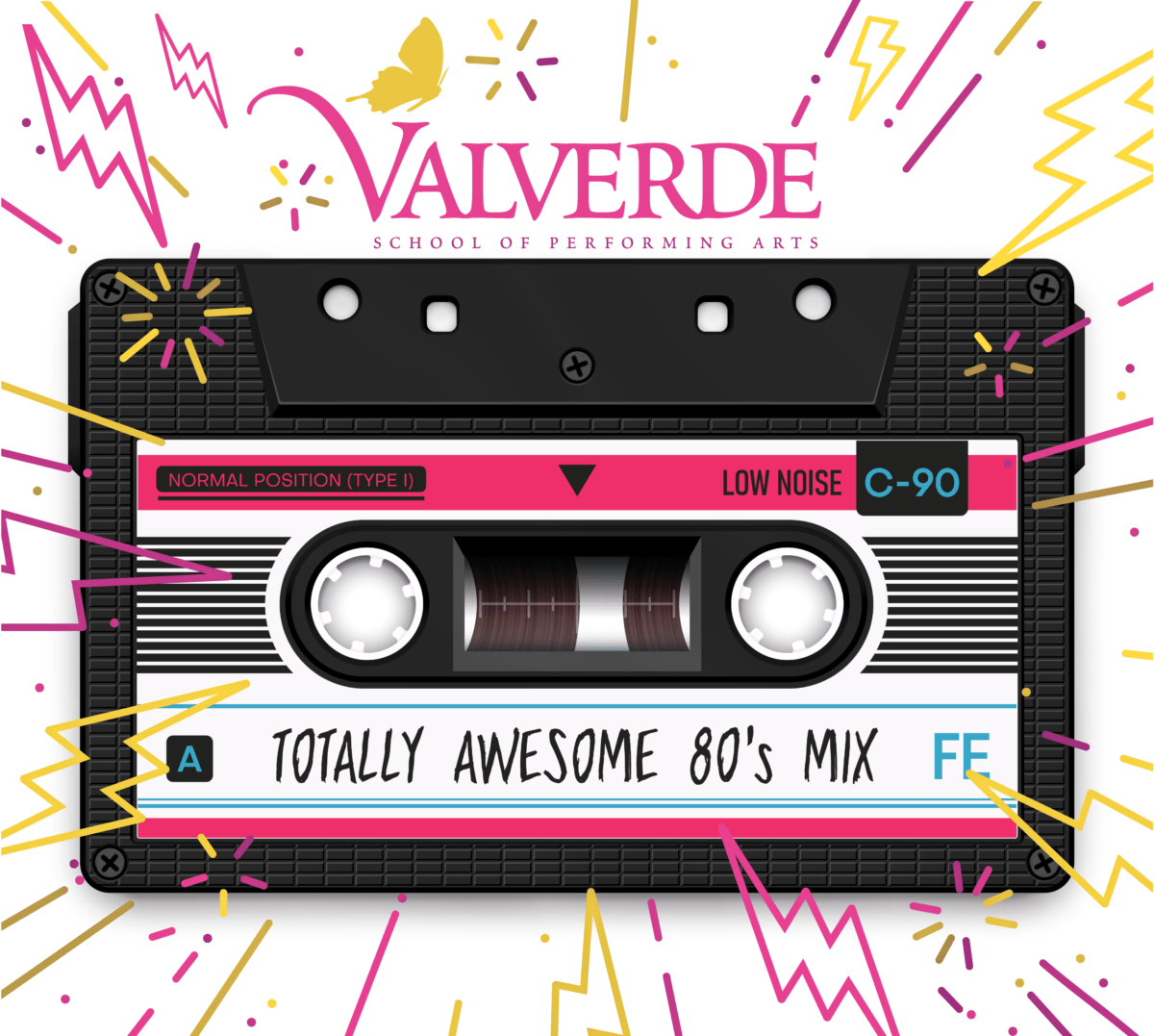 We are hoping to have an in person live audience outdoor event for the 2021 Summer Showcase.  We are working with the City of Rancho Cucamonga and our partners at Lewis Family Playhouse to make this happen.  After a full year of this pandemic, we all know that plans can be made but sometimes have to be altered.  Here is what we have planned right now.
2021 Summer Showcase: Totally Awesome 80's!
Last Weekend of June (Saturday June 26 & potentially June 27th)
Showcase will be more like our usual Holiday Impromptu

    no tech week
    small sessions organize mostly by days of the week the class takes place at VSPA
    costumes will be mostly the responsibility of the parent to order (teacher will give instructions)

There will be a Closing Number which all students are welcome to learn and participate in with a fee (fee will include a Showcase T-shirt)
We are being conservative in our view of the number of Live Audience members will be permitted.  Right now, 2 family members per family, per session

    If your dancer dances on Mondays & Wednesdays, you'll be able to have 2 family members attend on the Monday session & 2 on the Wednesday Session.
    If you have two siblings who both dance on Tuesdays, you'll be able to have 2 family members attend the Tuesday Session.

There will be a participation fee per performer to help offset the costs of setting up a stage, lights, and event outdoors.
Ticket prices will be determined once we have a projected price on the event
Costume Parade Week will be Saturday, June 19th – Friday, June 25th