Performance Troupes
70+
Performances
in past 5 Years
VSPA performance troupes have performed throughout Southern California and the Country including; The LA County Fair, Loma Linda Chdren's Hospital, Citizen's Bank Arena, the Epicenter, Knott's Berry Farm, Disneyland, Walt Disney World, Universal Studios Florida, & Catalina Island.  On July 4th, 2017 E3 had the honor & privilege to perform on the dock of the USS Missouri in Pearl Harbor, Hawaii. For the 18/19 performance season E3 will be traveling to New York City!
All of these groups can perform with or without the other troupes. VSPA has it's own sound system and will need a flat surface of 15×20 (minimum) to use as performance space. There is no fee for these troupes unless you would like to make a donation to their non-profit account.
Entourage
This group of 18 boys and girls range in ages from 8 to 13. Entourage is a song and dance troupe. Some of their current set list includes My House, When Johnny Comes Marching Home, and How Far I'll Go. You are sure to enjoy their youthful innocence and exuberance.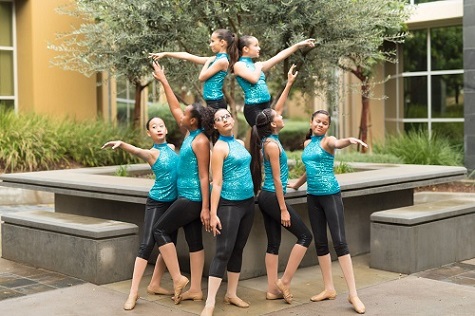 Expressions
This group of 11 girls and 1 boy range in ages from 11 to 15. Expressions is a song and dance troupe. Selections from their current set include Don't Let Me Down, Get On Your Feet, and a patriotic medley. Expressions can help set a festive and lively mood with their show.
Encore
This group is made of 6 girls ranging in ages from 12-15. Encore is a versatile song and dance troupe. selections from their current set include My Shot from Hamilton, No, and a Motown medley. Encore performers are sure to entertain!
Echos
This group is meant to be a training ground for those who are not yet at the required levels to be in E3 but already show an interest and passion. They will act as special guests for 2-3 performances in a 6 month period.